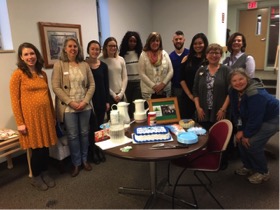 The North End Wellness Coalition (NEWC) turned 5 in January 2020 and is celebrating its robust and growing membership. The coalition is "moving the needle" toward wellness in the Creston Neighborhood.
NEWC publishes a semi-monthly newsletter, "North End Wellness Newsletter." This year they will be providing Mental Health training to the Creston Business Community and will be working with residents to establish a variety of fun, social walking programs to get Creston residents out on the North Quarter Pathways to walk for good health.
Interested in joining the NEWC? The group meets on the third Thursday of each month at 9:30-10:45 a.m. at 205 Carrier St. NE.