The Living Green in Creston Committee focuses on environmental stewardship in the Creston Neighborhood.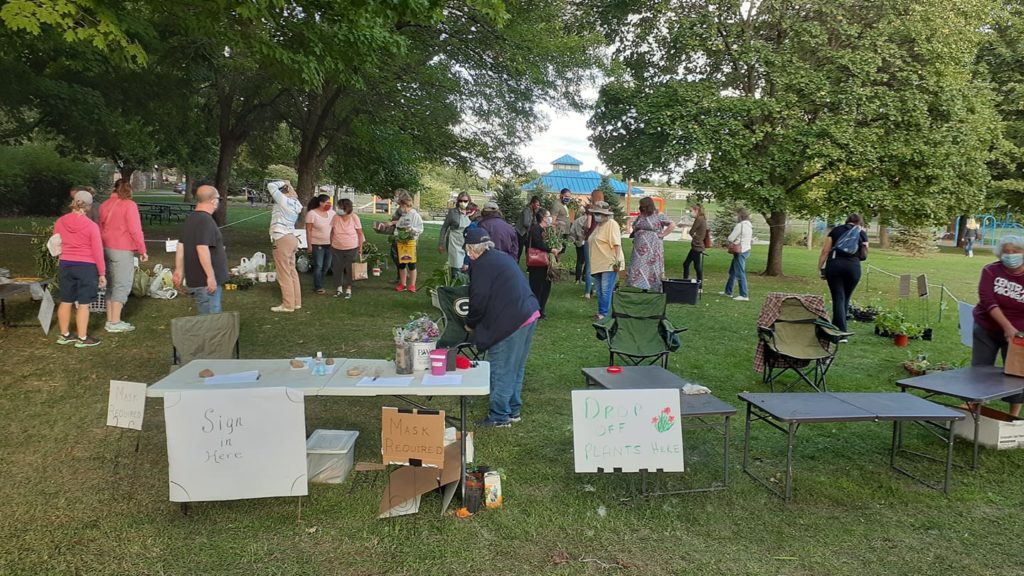 GET INVOLVED!
Join the Living Green in Creston Committee. LGC meets every 2nd Tuesday at 6:30pm.

 

Please contact us if you'd like to attend to confirm meeting location.
Join the Living Green Facebook group! With 500 members and counting, the LGC Facebook group offers posts every day about plants, nature, the environment, and more!
Attend an event! LGC presents workshops, plant exchanges, hands-on work days, and more! Check out our upcoming events listed on this page.
Have an idea for an event or collaboration? Please contact us.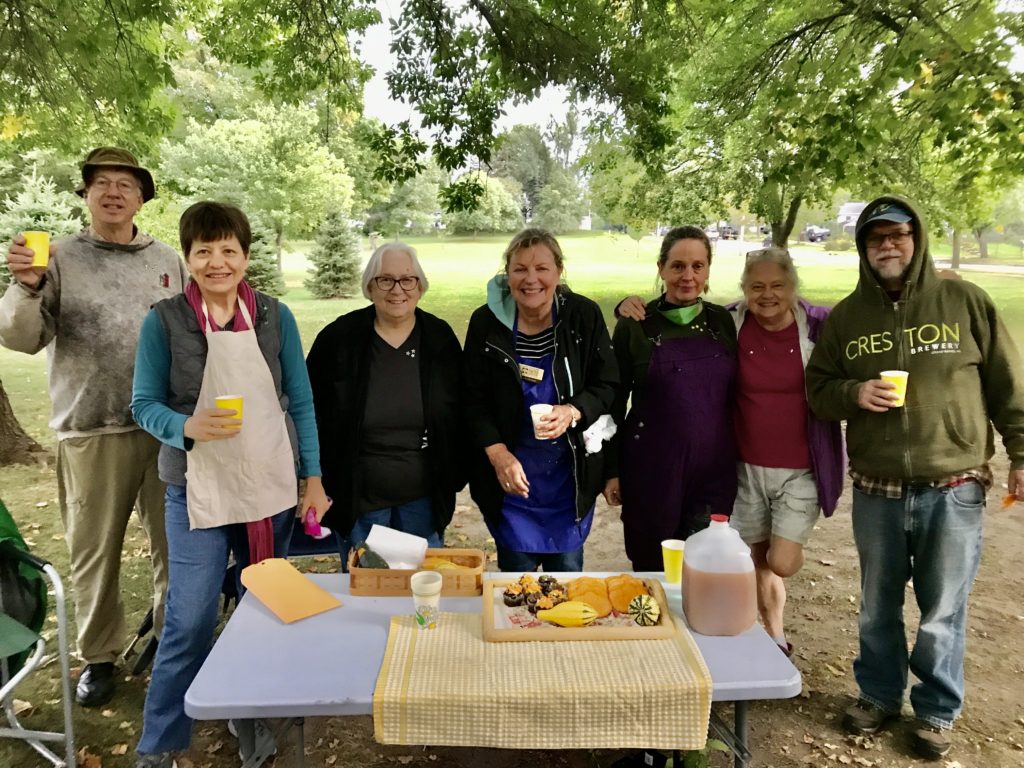 COMMITTEE MEETINGS 
Usually every 2nd Tuesday, 6:30pm
Come meet like-minded neighbors who love plants and the environment! Each month we talk about topics of interest and plan educational events and volunteer activities. All are welcome to attend! 
Please contact us to confirm meeting location.
Upcoming Committee Meetings: 
SKIP JUNE, July 11, August 8, September 12, October 10, November 14, December 12
UPCOMING COMMUNITY EVENTS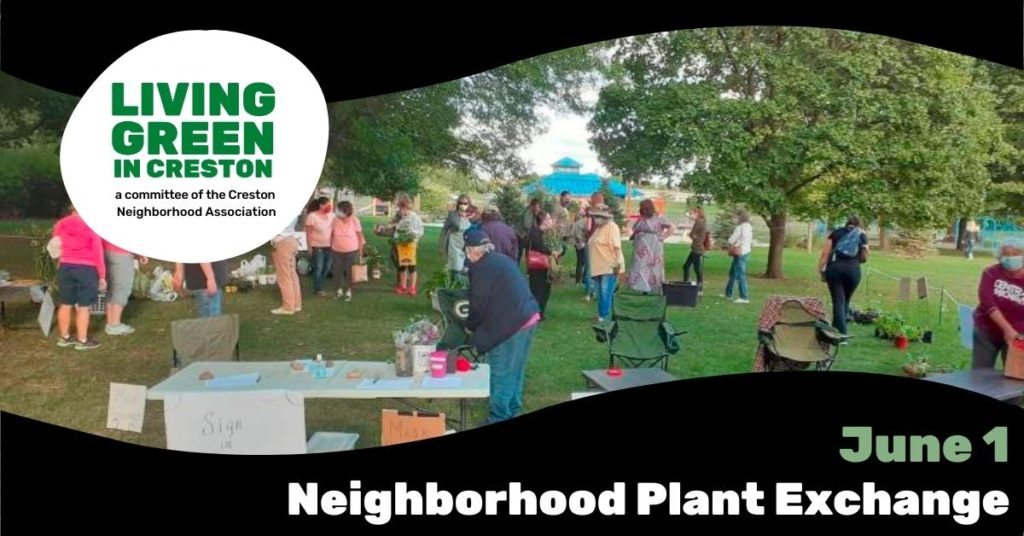 Creston Plant Exchange
Thursday, June 1, 6pm
Aberdeen Park (Eastern St Entrance)
Creston neighbors are invited to come share and trade plants! Please be sure to label them. Plants will be sorted upon arrival and attendees can select the ones they'd like to bring home. Don't worry if you don't have any plants to share. There is always plenty to go around. Experienced gardeners will be there to help those who are just starting out. Information about native plants will also be available. Come, share, and socialize!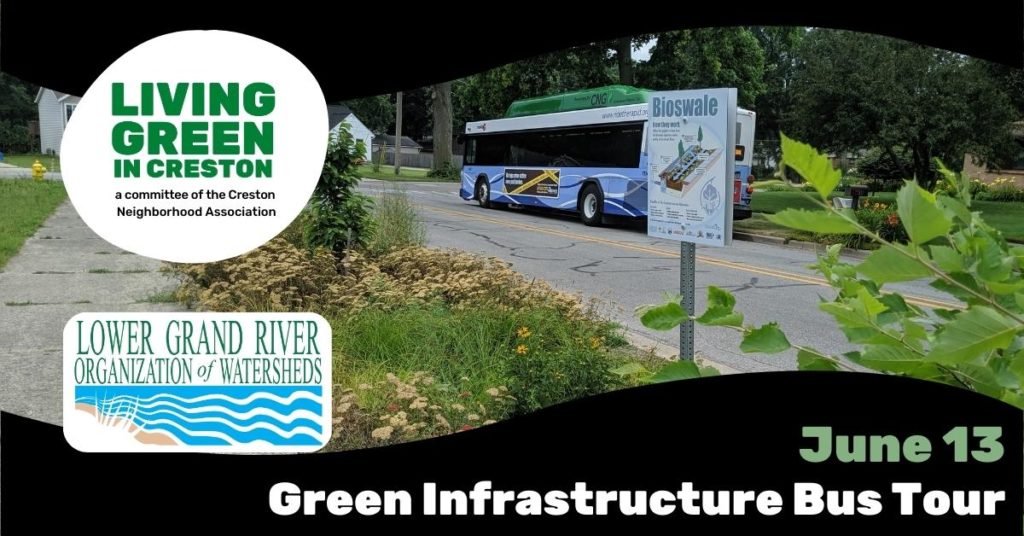 Green Infrastructure Bus Tour
Tuesday, June 13, 6:00pm
Berean Baptist Church
Living Green is thrilled to partner with the Lower Grand River Organization of Watersheds (LGROW) to take Creston residents on a fun Green Infrastructure bus tour! Led by Cara Decker, LGROW's Stormwater Program Coordinator (and Creston resident!), the tour will highlight examples of green infrastructure ("GI") projects in Grand Rapids. Green Infrastructure refers to projects that utilize innovative design techniques to allow sites to infiltrate, filter, store, or reuse stormwater in order to remove pollutants, recharge groundwater, and protect our streams, rivers, and lakes. We will meet in the parking lot of Berean Baptist Church. RSVP to reserve your seat.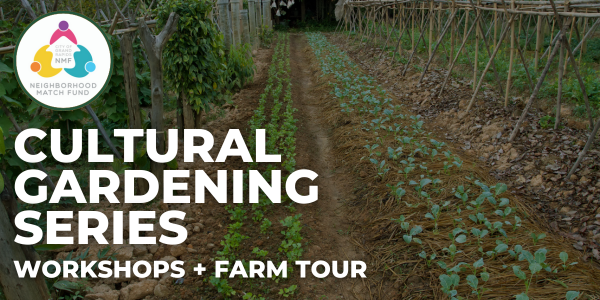 Cultural Gardening Series
Creston Neighborhood Association Community Room
Thanks to support from the City of Grand Rapids Neighborhood Match Fund, we will be presenting a series of free gardening workshops and a farm tour that will highlight traditional foods from various cultures! Workshops will include an educational overview of food's importance in their culture, traditional produce and growing practices, and a light taste testing. RSVP Required.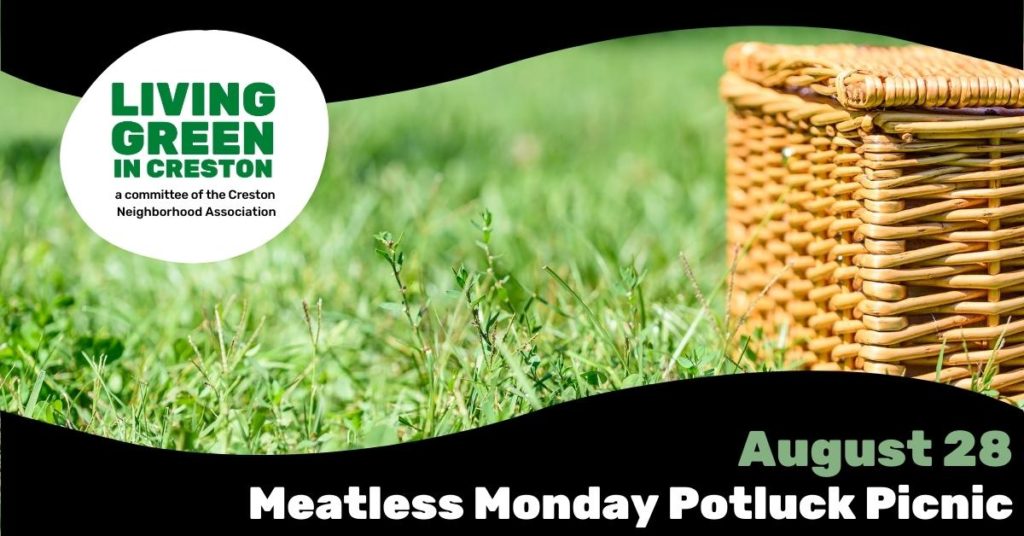 Meatless Monday Potluck
Monday, August 28, 6:00pm
Briggs Park
Come enjoy fellowship with fellow Creston neighbors as we try new plant-based dishes and recipes. Yum!
Please bring a plant-based dish (vegetarian or vegan) to share with a notecard listing ingredients, serving utensil for your dish, your own place setting (silverware, plate, bowl, napkin), your own water or other beverage, and a chair or blanket to sit on.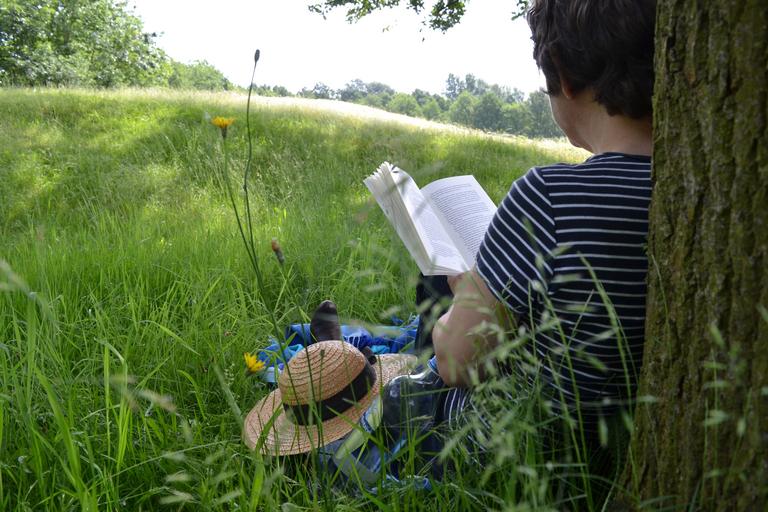 THE LIVING GREEN READING LIST
This is an informal list of educational resources (books, podcasts, videos, & more!) put together by members of the Living Green in Creston Committee.